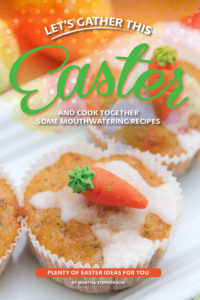 I absolutely love cookbooks that are specifically written for each holiday. These cookbooks feature fabulous treats and recipes created just for Easter.
It is always a privilege to create fun food for my family during the holidays. It is even more fun when they join me in the kitchen. Whether they are helping, taste testing, or simply keeping me company, I always enjoy having them with me. These cookbooks take the mystery out of creating beautiful and tasty specialty Easter treats and allow me to focus more on the fun part. The results may look difficult, but when we have easy instructions, they are often easy creations.
Easter Recipes Cookbooks
Most of us have traditional Easter dinner recipes, so we focus on a search for adorable Easter treats and desserts. Two of these cookbooks actually offer both! I like the idea of having more dinner recipes especially a new side dish recipe to try. I love the traditions, but I also enjoy adding something new now and then.
Peeps-a-licious!: 50 Irresistibly Fun Marshmallow Creations – A Cookbook for PEEPS(R) LoversCheck Price Easter RecipesCheck Price Exceptionally Easter: 60 #Delish Easter Celebration RecipesCheck Price
Vegan Easter Cookbooks
As our family has grown, so have our family dietary needs and preferences. I find myself searching for great vegan recipes now, and I am sure I am not alone. Since anyone can eat vegan food, it is wonderful to have a special treat that everyone, including the vegans in our family, can enjoy. If you know the basics and substitutes needed for cooking vegan, adapting the "cute" Easter treat recipes are a lot easier. Therefore, we'll start with the basic cookbooks, which are available, and then sculpt something adorable.
The Superfun Times Vegan Holiday Cookbook: Entertaining for Absolutely Every OccasionCheck Price Vegan Cupcakes: Delicious and Dairy-Free Recipes to Sweeten the TableCheck Price
Easter Fun Food Recipes & Supplies
Sometimes awesome Easter treats only require a bit of "crafting" to create. Having the right supplies makes it easy. The articles listed below are either published on this site, or on one of our sister sites. They will either give recipes or supply lists for creating an easy Easter treat. In some cases, they include both the recipe and the pan recommendation when needed.
Marshmallow Flower Cupcakes Easter Cake Pans for Easy Cakes Easy Easter Flower Banana Bread Muffins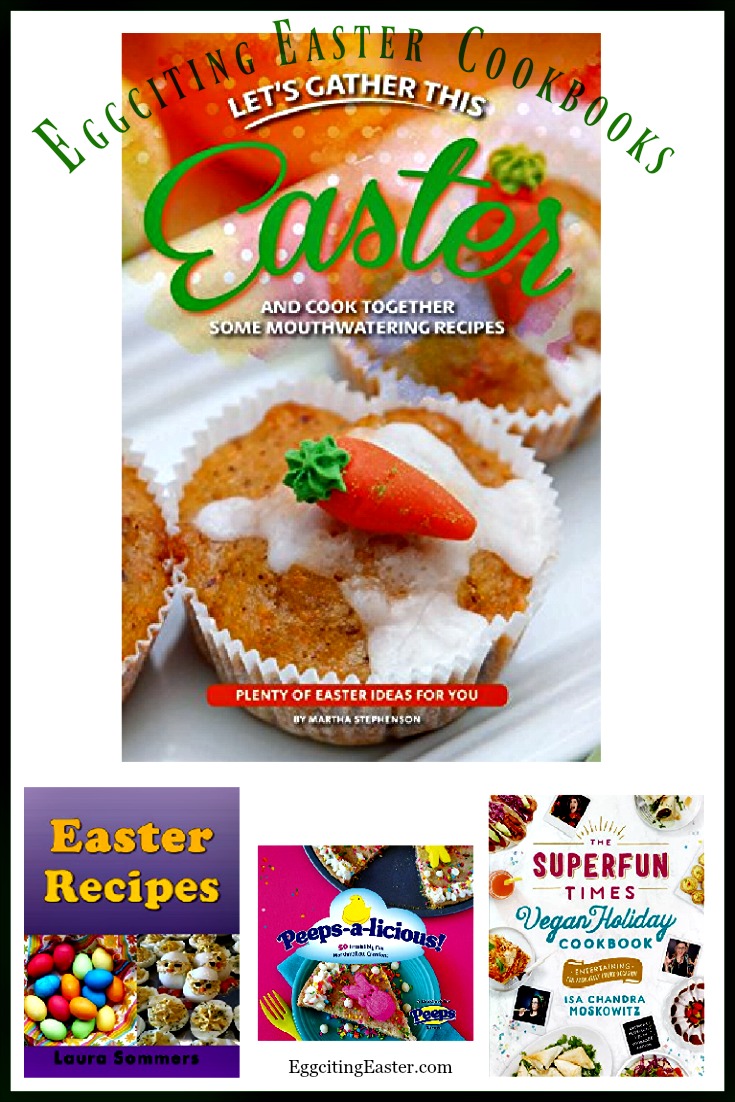 Originally posted 2017-05-21 14:57:48.
---