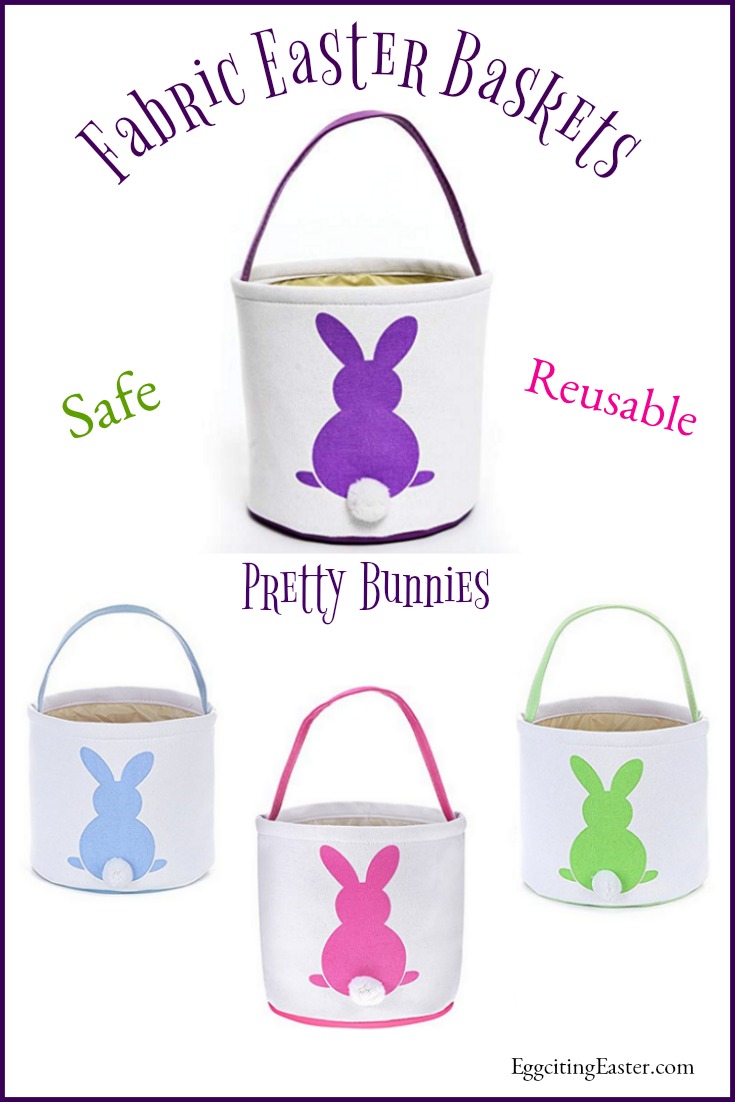 We all love Easter baskets filled with wonderful treats, especially when they are made of fabric and won't harm a child.  Here are some really cute fabric Easter baskets that are safe for anyone.  The bunny silhouette on the front is perfect for Easter and the bag even has a fabric handle.
Wicker baskets are very pretty, but they are not always child friendly.  The plastic Easter baskets are simply not as attractive as we desire.  These fabric Easter baskets offer an adorable and safe solution.  They measure approximately 9″ x 9″, therefore they are not overly big for a child to carry during an Easter egg hunt.  These fabric bags will also save money because they could be used year after year.
Plus, children can enjoy this bag year round.  They could use it to store and carry small toys.  It would also be great for sleep-over clothes when visiting their grandparents or friends.
Fabric Easter Basket with Bunny Design
 Easter Basket for Kids Bunny Bag for Easter (Purple)Check PriceAll of these fabric Easter baskets are white with a colored bunny silhouette design on the front.
The bunnies are available in a few different colors.  Therefore, you can select a different bunny color for each child or personalize them by writing their names in permanent marker.  Or, perhaps you would rather iron-on letters that spell out their names.  Either would be a great way to specify which bag belonged to which child and avoid any confusion.
The bag is made of canvas material and is lined on the inside, giving it sufficient strength to be used for Easter baskets, or Easter egg hunting.  It really is the perfect bag for children, or even moms.
 Easter Basket for Kids, Easter Bunny Bag for Party's Celebrate Decoration by ToysHome (Blue)Check Price Frienda Easter Gift Bag Bunny Basket Bag Rabbit Handbag for Easter Hunt Party Favor Birthday Baby Shower DIY UseCheck Price Easter Basket for Kids, Easter Bunny Bag for Party's Celebrate Decoration by ToysHome (Green)Check Price
Originally posted 2018-08-16 19:55:47.
---