As parents, we are always striving to find toys that are holiday associated, but will be played with and enjoyed all year long. If they happen to be educational too, that is even better!
Here are a few recommended matching egg games that would be perfect to give to toddlers on Easter, but are not just for Easter entertainment.
Either of these games are sure to bring hours of fun and enjoyment for several years, not just the holiday weekend.
Oh, and the eggs would definitely look appropriate in an Easter basket!
These eggs would not only be great in an Easter basket, but they would initially make wonderful Easter egg hunt eggs.
The game is pretty obvious to adults, but toddlers can spend hours sitting and matching the eggs sections together. They experience a tremendous sense of accomplishment each time the egg halves match and fit together to complete a solid egg. These eggs can also help teach colors and shapes. Not only are they fun, but they can be educational.
These matching eggs are a great choice for an Easter gift for a toddler.
Farm Animal Memory Match Up Egg Game
Farm Memory Match Up GameCheck PriceAll children love animals! These little animals are nestled in their "eggs" inside the egg carton similar to the real egg cartons children see when grocery shopping with their parents. But these eggs are just for them!
When the eggs are opened, each side resembles a haystack. The animals also split in half so you can hide each separate halve under a haystack. Mix up the haystacks, and the memory game begins. The players chooses one haystack at a time to reveal what it is hiding. The object of the game is to remember which haystacks are covering the matching animal sections so they can put the animals back together again on one of their turns.
This is a fun game for a couple of toddlers to play together or for a mom or dad to play with their child. The game winner is the individual who gets the most matches and whole animals, but playing the memory game is fun for everyone. They can always challenge the winner to a rematch!
Share the Matching Egg Games with Your Friends!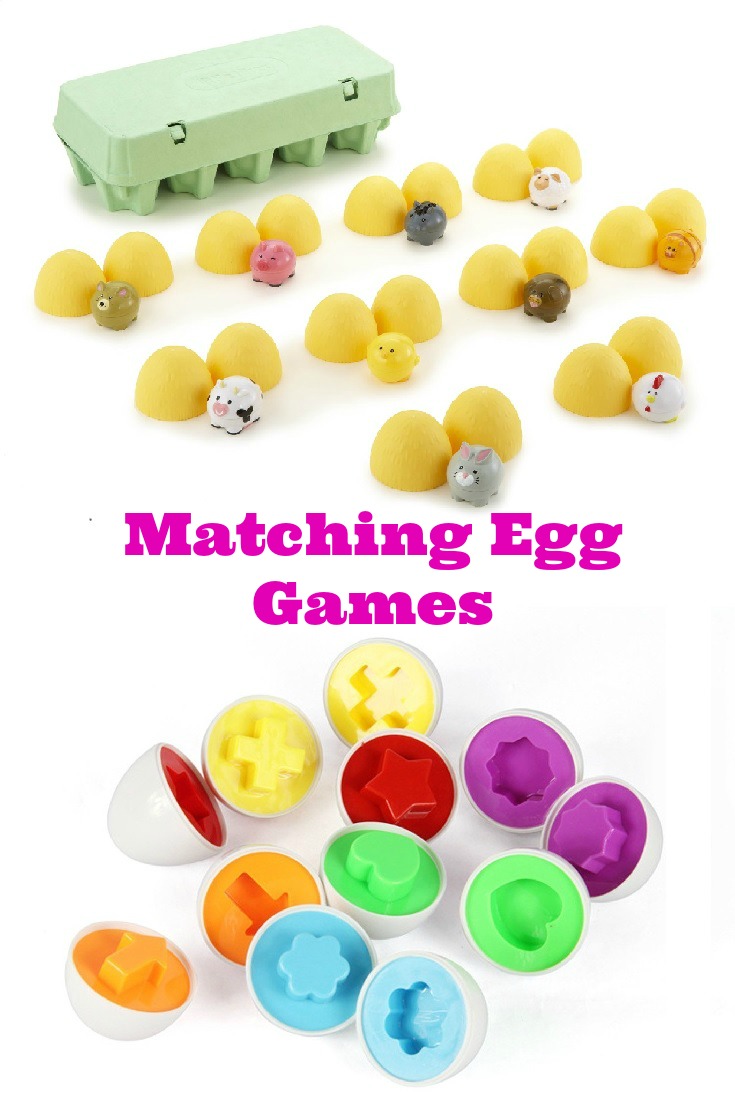 Originally posted 2016-04-23 14:57:56.
---