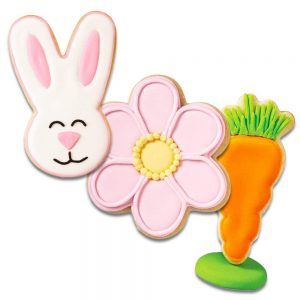 Easter cookie cutters are great for making beautiful Easter cookies.  Plus,they are also great for making awesome Easter crafts.
Let's take a look at some must-have Easter cookie cutters, as well as the cookies and crafts they can be used to make.  Of course, there are bunnies, but we will also want to include eggs and chicks.  Perhaps, we may want to add flowers, butterflies and other springtime touches.
Cookie cutters help those of us who are not truly artistically talented to create pretty food and impressive crafts.  We aren't limited to just cookies either.  We could decorate a cake with little hard chocolate bunnies or chicks that we have cut out.  Or simply stencil them on top of a cake using the cookie cutter as the stencil.  When my children were in elementary school, I cut sandwiches into shapes with cookie cutters for their lunches.  Those shaped sandwiches were extremely popular.  We could decorate handmade greeting cards, wreaths, Easter tree ornaments, and fun food treats.

 Easter Cookie Cutter Set – Carrot, Bunny, Egg, Flower, Chick, Bunny Face & ButterflyCheck Price
Easter Cookie Cutter Crafts, Cookies & Special Treats
The easiest way to show you all of the wonderful ideas I have found, or tried, is via a Pinterest board.  Below, I have pinned lots of wonderful Easter cookie cutter crafts, cookies and special treats.  There really are some very creative and ingenious pinners on Pinterest.
One Note Before You Start Creating: I have found that in most cases it is better to use the metal cookie cutters. The edges are sharper and will cut through multiple layers.

Easter Cookie Cutters for Cookies and Crafting
 Wilton 6-Piece Easter Cookie Cutter Set (Assorted Classic)Check Price Lamb Cookie Cutter- Stainless SteelCheck Price Wilton Set of 3 Easter Cookie Cutter SetCheck Price Passion Cross Cookie CutterCheck Price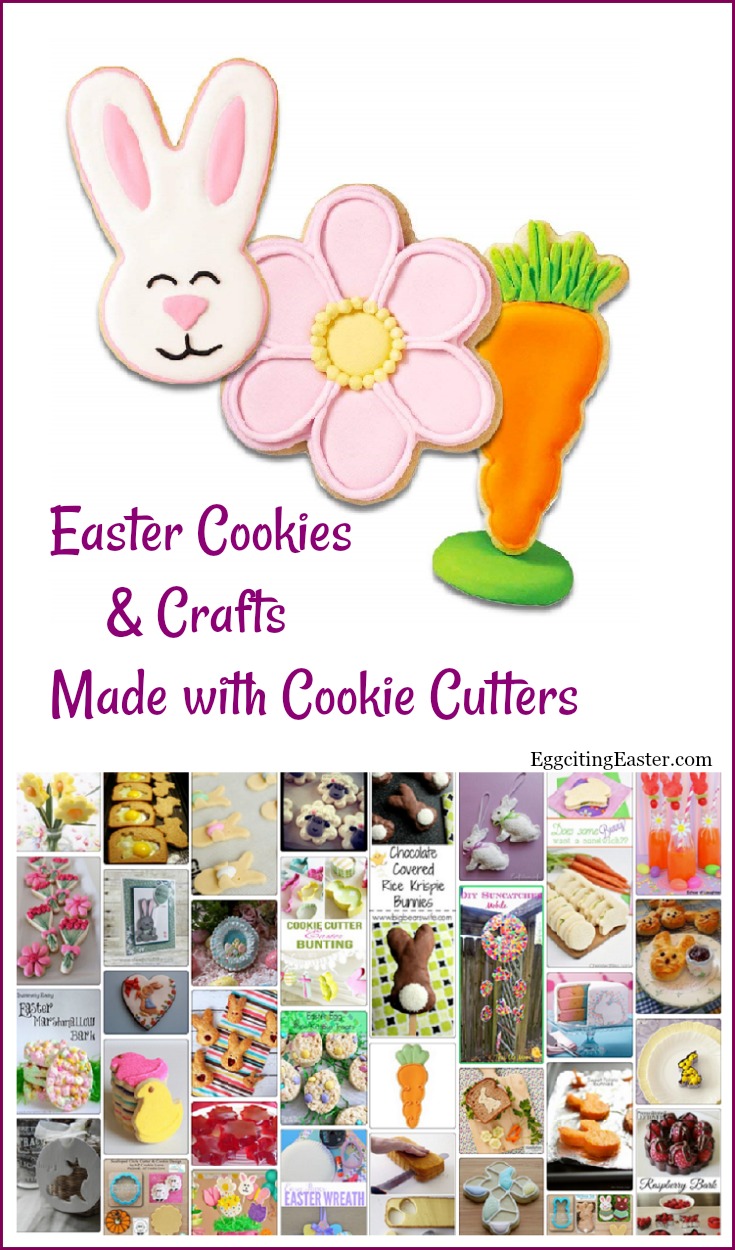 Originally posted 2018-07-20 16:34:15.
---