Beautifully embroidered Easter hand towels are a great way to add a touch of Easter decor to your kitchen and bathrooms
Everyone loves the pretty embroidered images on these hand towels.  Embroidered pictures make them more attractive than a basic plain hand towel.
Personally, I love adding functional and practical decor to my home for every holiday.  Hand towels are one of the easiest ways to quickly add a festive touch.
If you happen to be having guests in for Easter, these hand towels definitely show that you went the extra mile to make them feel right at home.
In addition to being fabulous for your own home, these Easter towels would also make great gifts.  They would be the perfect Easter greeting for that college student in the dorm room who may not be able to make it home for Easter.  You would be mailing them a touch of home as well as an Easter surprise.
Giving Embroidered Easter Towels as Gifts
If you plan to be the guest in another home, one or two of these beautiful embroidered Easter hand towels would be a great gift to give to your hostess as a thank you for their kind hospitality.  Each time the recipient reaches for the hand towel, they will think of you and your thoughtfulness.
Any of the featured hand towels would be lovely in our homes for Easter.  Depending on your preferences, I am certain there is an Easter embroidered hand towel that is appropriate for anyone.  I believe everyone will love these precious lambs, bunnies and Easter eggs.  I love the unique designs on these gorgeous towels.
 Happy Easter/Easter Egg Embroidered Kitchen/Tea TowelCheck Price Adorable Easter Lamb with Flowers and Butterfly Embroidered Flour Sack Hand/Dish TowelCheck Price Easter Topiary & White Bunny Embroidered Decorative Absorbent White Cotton Flour Sack Hand TowelCheck Price
&
Prepare An Easter Basket for Newlyweds
 Easter Basket and Chocolate Bunny Embroidered Decorative Absorbent White Cotton Hand TowelCheck Price
Newlyweds rarely have holiday decorations.  They would definitely appreciate the thoughtful gift of a lovely embroidered hand towel for Easter.
You may even wish to go all out and put together an Easter Basket of decorative treats for their home.   In addition to several pretty embroidered hand towels, you could include the following:
Tie a pretty bow on the top of their basket of goodies and they will feel like the Easter Bunny has visited them.
 Happy Easter Chick Embroidered Flour Sack Hand/Dish TowelCheck Price
More Embroidered Easter Hand Towels
Children & Adults love Embroidered Hand Towels
Because these hand towels are sold by their creators on Etsy, you will not find them in the local chain stores.  As a result, you are guaranteed to have unique Easter hand towels to use year after year.  I have no doubt, you will have many guests who admire your embroidered towels.  You may even wish to order several while they are available to ensure you have extras on hand yourself.  When they get dirty from use, you will be able to quickly grab another one to display.
Not only do we want to have extras available, we want one for each bathroom as well as a pretty towel for the kitchen.  Since it is really difficult to select a favorite, you could easily have one of each and display them separately throughout your home.  Not only could you have a really pretty design in your kitchen, you could have a whimsical towel in the children's bathroom.  Plus, you would still have a lovely selection for the guest bathroom.  Although, I have noticed that a lot of people hesitate to use the lovely towels to actually dry their hands.  You might need to have a plain towel hanging next to your decorative towels.
 Easter Egg Juggling Duck Embroidered Hand TowelCheck Price Detailed Spring Bunnies Embroidered Flour Sack Hand/Dish TowelCheck Price Easter Birds in a Tree (Tweet) Embroidered on WHITE Kitchen or Hand Towel or Quilt Block SquareCheck Price
&
Share These Embroidered Easter Hand Towels with Friends & Family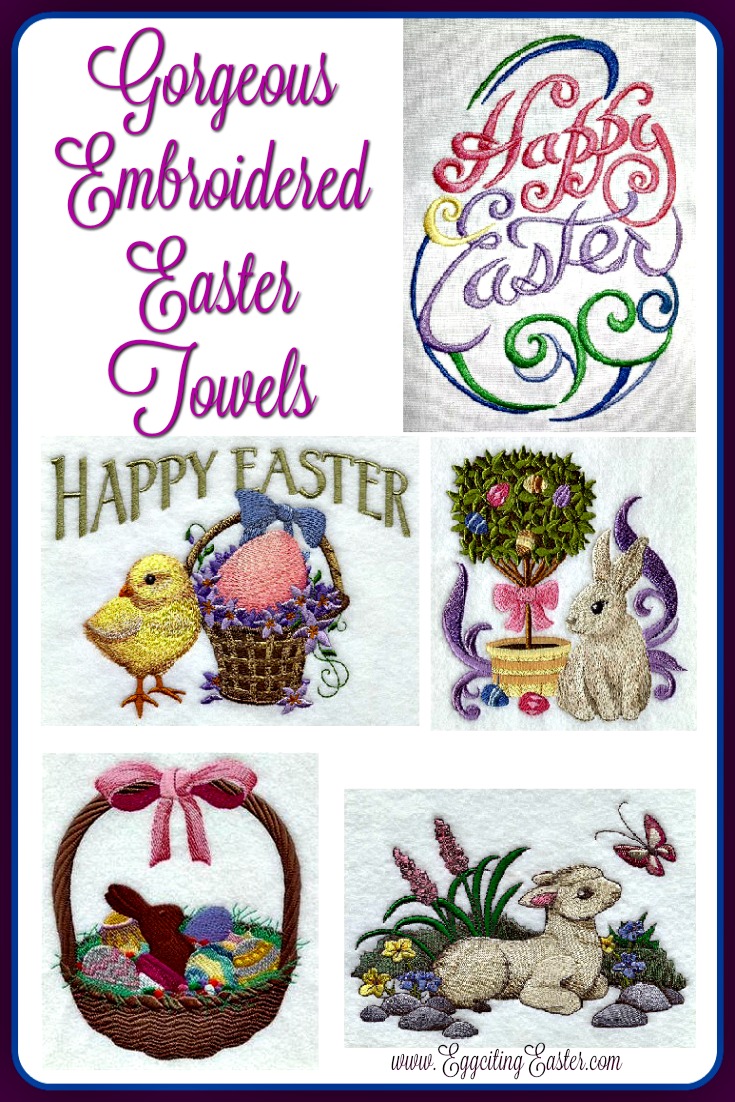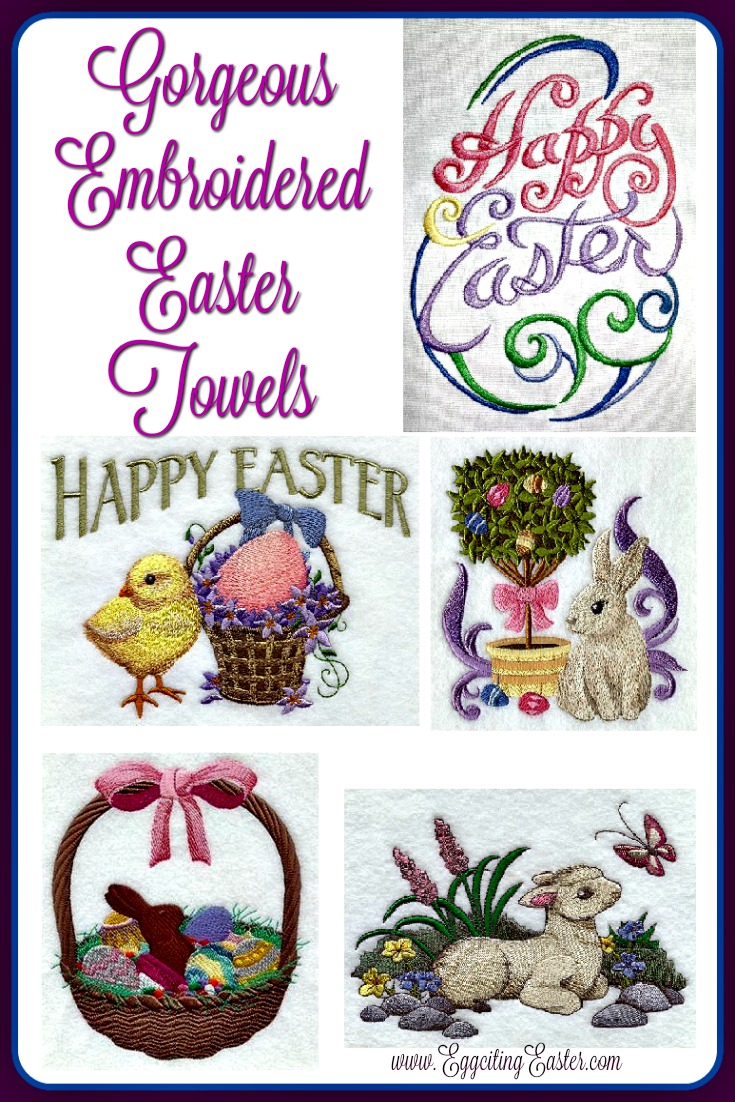 Originally posted 2016-07-20 18:01:35.
---