Like many homes, we have both a kitchen table and a dining room table. I prefer to use table runners in my dining room instead of full table cloths or place mats. I like having a touch of holiday decor without it being overwhelming or redundant. The table runner is the perfect solution for me.
Table runners also provide a bit of protection for wood tables that are prone to get water marks or damaged by food and drinks. They allow us to set the serving bowls and plates on the table when dining and still have our table top protected. When we are not eating, table runners are simply beautiful home decor.
I also use the table runners on our buffet to protect the top on it as well. However, I do use a shorter runner on the buffet.
Easter Bunny and Chick Table Runner Easter/Spring Tabletop

Easter Bunny Table Runners
In our home, the bunny is the most popular Easter image and I love the vibrant spring colors on the table runner above. The tulips and chicks add an extra touch of Easter beauty.
For the kitchen table, I would opt for a little less formal, but I would still want the Easter table runners to be pretty. Either of these would be perfect choices!
Easter Bunny Embroidered Table Runner, 14″ x 70″

Easter White Easter Bunny Table Runner Easter/Spring Tabletop

Easter Chicks & Eggs Table Runners
These Easter table runners are also adorable. They are a single layer of fabric though, therefore they will not offer the benefit of as much protection to a wood table. But, they are still lovely. I would simply make sure I was using coasters or a hot pad with hot dishes when serving meals.
Easter Egg Table Runner

Spring Chicks Embroidered Cutwork Easter Table Runner

The Value of a Table Runner
I have already mentioned how table runners will add beauty to a room and some will offer padded protection for table tops. But, something I have addresses is how easy they are to change out. Plus, how inexpensive they are to buy. I have over a dozen table runners. I even use a solid colored one on the top of my desk to protect its surface.
I love table runners! Each one offers a different image, a different look, for my holiday decor. Most are machine washable. However, I do have a few that need to be dry-cleaned instead. I don't take them to the dry cleaners though. I place them in a laundry bag to protect any embellishments and toss them in the dryer with a Woolite dry cleaning sheet.
Woolite Dry Cleaner's Secret Fragrance Free Woolite Dry Cleaner's Secret, 6-CountCheck Price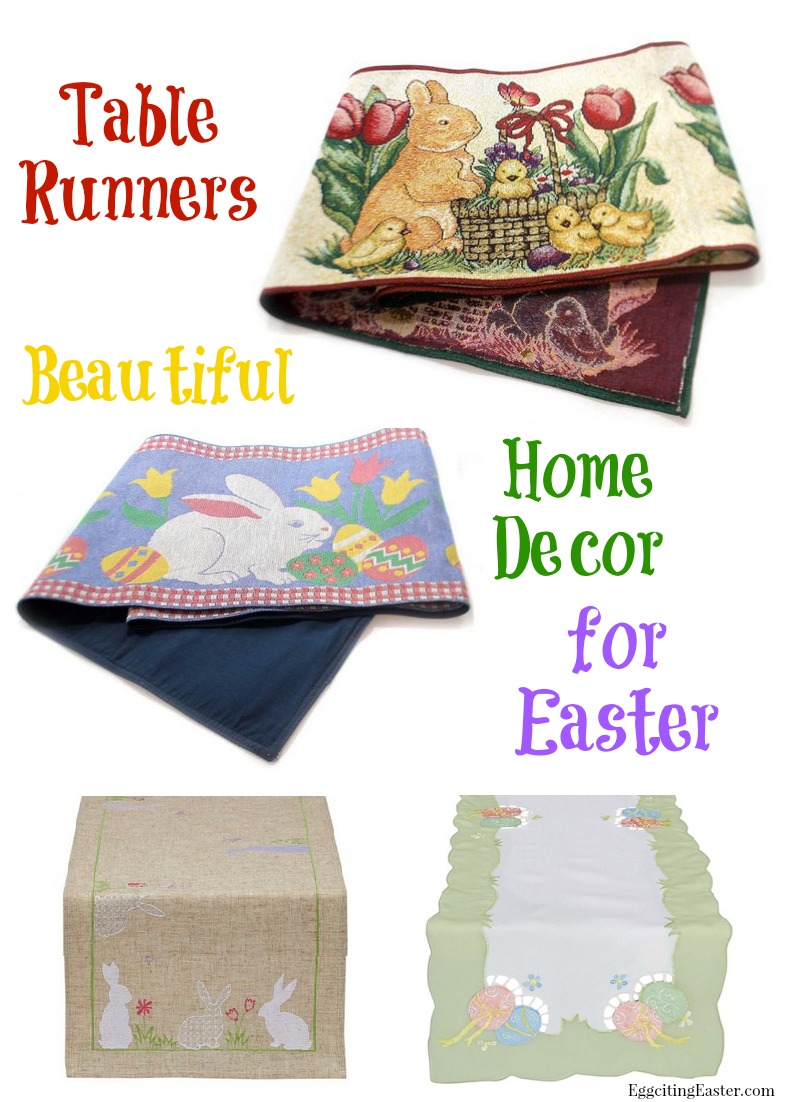 Originally posted 2018-10-18 18:59:25.
---