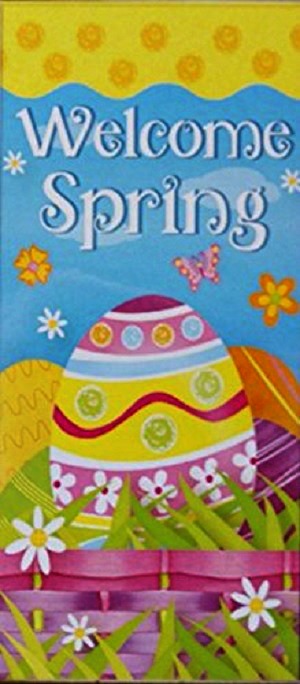 Children love large and colorful decorations and we love decorating for the joy of children. However, even adults will appreciate the beauty of these Easter door covers whether there are children in the home or not.
The covers are a great way to share Easter home decor with the neighborhood and visiting friends. These Easter covers are as visible from the street as your front door. After all, they are made to cover your front door and they make truly fabulous visuals for the holiday.
Each will fit a standard size door. They could also be hung on the inside of the door or used as a wall decoration.
Plastic Door Covers for Easter
These Easter door covers are made of plastic in order to be weather resistant and cost efficient. They can be wiped clean with a damp cloth. If carefully taken down, cleaned, folded and stored, they could be used year after year. However, they are inexpensive enough that you could buy a different one each year if desired.
The bunny rabbit and Easter egg designs are simply delightful! They are sure to bring a smile to the face of anyone who sees them.
They are all approximately 30″ wide and most are 60″ tall.
Easter Door Cover Party Accessory (1 count) (1/Pkg)Check Price Easter Door Cover Decoration – Happy Easter with Decorative EggsCheck Price Welcome Spring Egg Door Cover – 30 x 60 – Featured in IntroCheck Price Happy Easter Colorful Door Cover – 30 in x 60 in. (Easter Bunny)Check Price
Durable Easter Bunny Door Cover
This cover is different from the featured designs above. It is made of a washable polyester fabric and is 36″ x 80″. It is fitted to the door with elastic straps on the corners and is made to last for years. As you can see in the photo, even the door knobs have been considered and accommodated.
Easter Bunny Decorative Door Cover – made of premium durable fabric so it will last year after yearCheck Price
Polyester Fabric Religious Easter Door Cover
Many of us prefer to share a symbol of our faith for Easter. It is our way of showing what Easter truly means to us.
People of faith are not limited to religious door covers. There is no reason we can't have the cross on our front door and a festive Easter egg design on our back door for the egg hunt and just for fun.
Easter Cross Decorative Door Cover – made of premium durable fabric so it will last year after yearCheck Price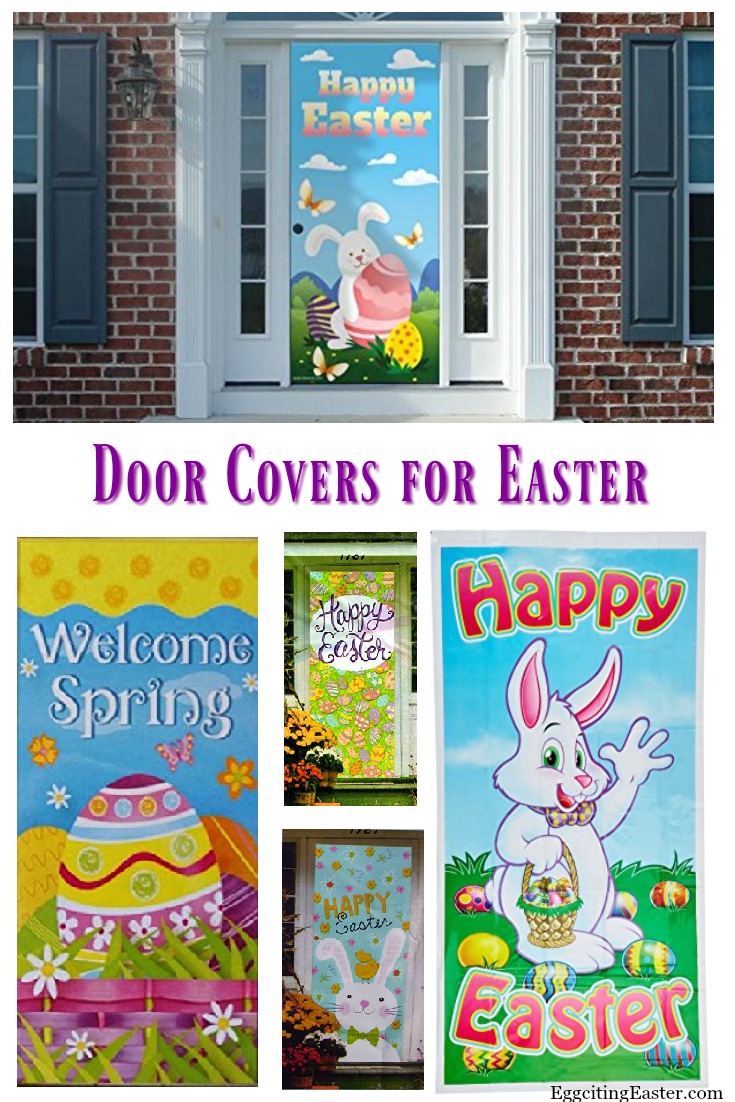 Originally posted 2017-04-22 17:51:06.
---