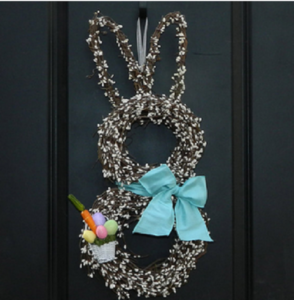 Hanging an Easter wreath on your front door, is one of the fastest and easiest ways to decorate for the holiday.  Not only are wreath beautiful on the front door, they are also a great decoration for inside the home.  Temporarily replace a picture on the wall with a wreath or hand one over a mantle and you will instantly feel like your home is all decked out for Easter.
Like all Easter decor, you decide if you want the focus of your wreath to be on bunny rabbits, chicks, Easter eggs, or a combination of them all.  Or perhaps, you simply want the pastel colors of ribbons and bows or flowers.  Of course, you may prefer the focus to be on Christ's resurrection.
Easter Wreaths
Many years ago, if I wanted a unique wreath for my front door, I had to make it myself.  That is no longer true!  Etsy has several crafters who make and sell their specialty wreaths, which makes it very easy to buy and decorate with a new Easter wreath.
For the full line available, click  here:  Specialty Easter Wreaths
 Happy Easter! / Welcome Spring! Themed Deco Mesh WreathCheck Price Easter Wreath-Spring Door Wreath-Easter Home Decor-Holiday Wreath-Easter Door Decor-Scented Wreaths-Custom Made-Choose Scent and RibbonCheck Price Easter Wreath – Bunny Wreath – Spring Wreath – Choose Bow – Easter BasketCheck Price Glorious Pastel Tulip WreathCheck Price 17″ White Easter Lily and mini Pink Lily with berries Mossy CrossCheck Price
Hanging an Easter Wreath
 All Purpose HOMEMAXS Metal Wreath Hanger Over the Door Wreath Holder 12-inch 4 Packs Black LargeCheck PriceDepending on the size and style you choose, wreaths can sometimes be a challenge to hang.   Most of the Etsy sellers have already taken that into consideration and have added  wire or ribbon for hanging.  However, you will still need a holder on the door.  I prefer the over the door hooks myself because they aren't permanently attached to my door and they will hold a wreath securely in place.
A few considerations when selecting an over the door wreath holder.  Some are too thick on the top and can damage the door frame.  Others may have a hook that is simply too narrow in depth to hold a large wreath.  And sadly, many are just too flimsy and will break.
I recommend the hooks featured on the right.  Thus far, they have proven to be the best choice.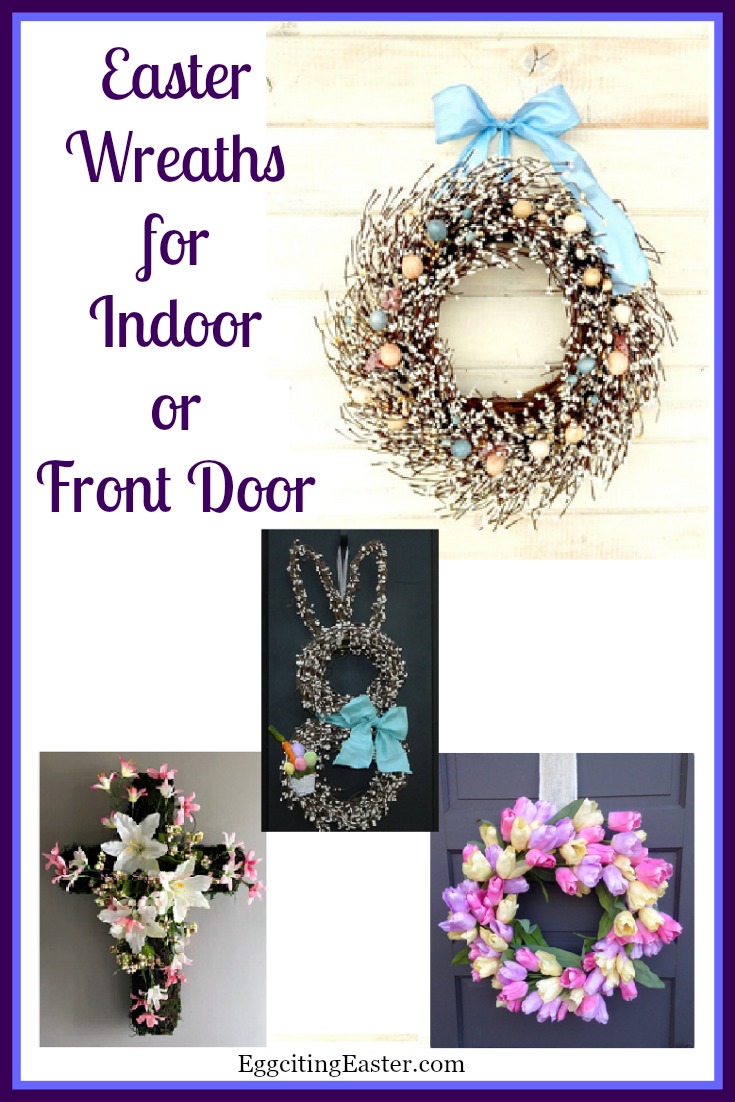 Save
Originally posted 2017-10-18 19:20:45.
---